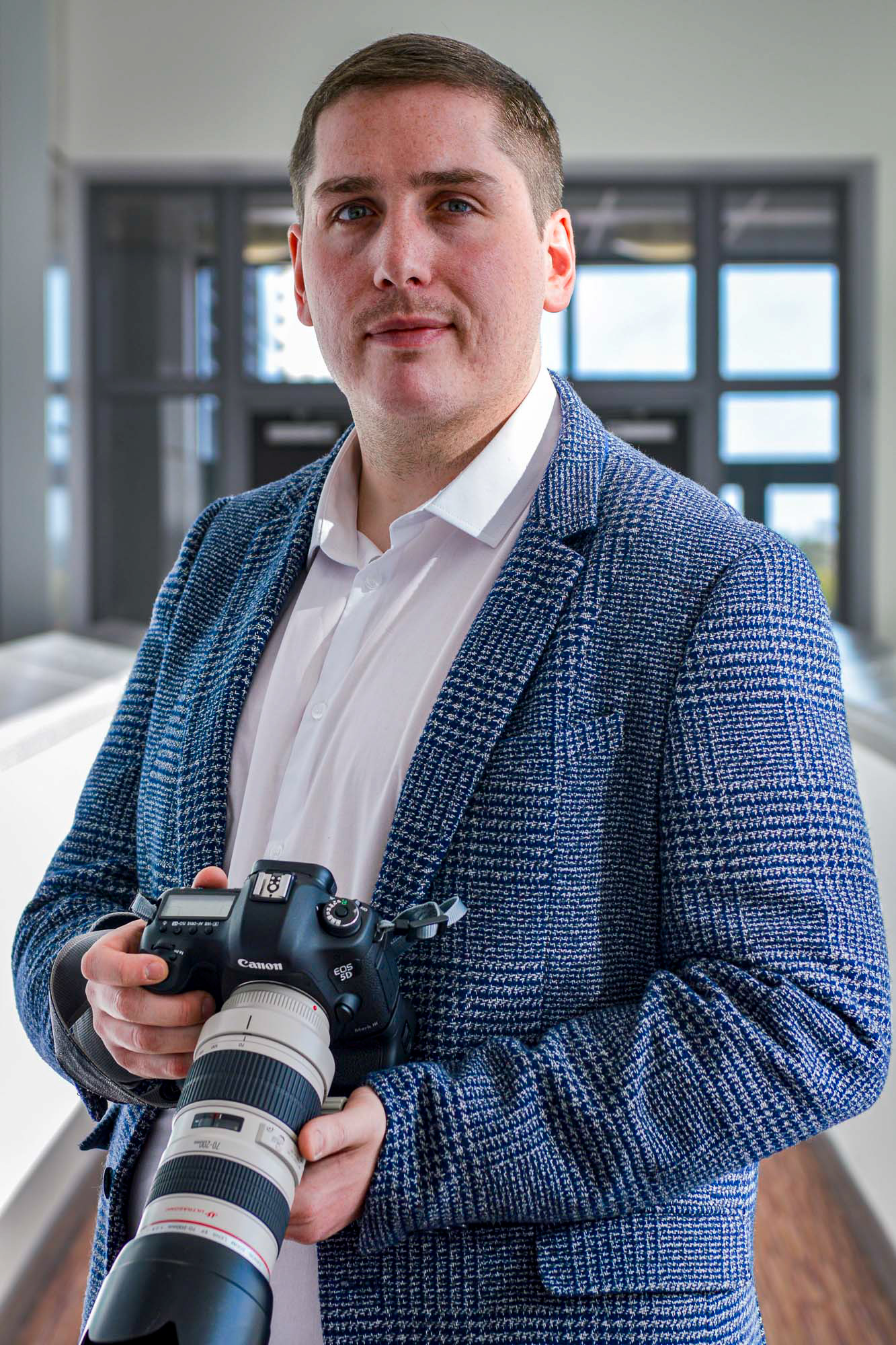 BA (Hons) Photojournalism. University of South Wales. Class of 2020
I specialise a lot in sports photography, I believe every sport has its own set of challenges, so I take any opportunity to shoot and improve my technique. Over the last few years I have covered a wide range of sports including; boxing, badminton, American football, cricket, cycling, ice hockey, running, softball, gymnastics, swimming, rugby and football. I have covered several high-profile events include Premier League and international football matches and press conferences with Wales and Cardiff City FC. Newport Dragons vs Russia rugby, the Yonex Welsh International Badminton Championships and the Welsh Senior Indoor Athletics Championships. Disability sport is something I am also seriously interested in. Athletes who overcome adversity and push what is perceived as physically possible I find totally awe-inspiring.  I have photographed blind Brazilian jiu-jitsu, mixed ability rugby and para ice hockey. 
I also have a keen news sense as proved in my first year of University - After a night out watching the Welsh Open, I saw Ronnie O'Sullivan buying food for a homeless man and instinctively took a photograph on my phone (all I had with me). I passed the imaged onto WalesOnline who syndicated it internationally for me. I also upload and sell images through the picture agency Alamy and work for Focus Images Ltd covering football events. I have completed a wide range of news, sport, PR and feature work both as a photographer and videographer. I also completed modules in journalism, law and ethics, social media and new media. Through academic and personal teaching, I am well versed in 35mm professional kit and software including PhotoMechanic, Photoshop and Premiere Pro. I am also well-practised in FTP, metadata and captioning. I have covered a wide range of professional commissions as I love what I do. I have had the opportunity to work with Cardiff City FC, Badminton Wales, NHS Wales, the FAW, Artes Mundi, Glamorgan Police, Cardiff Council and Sky News.
Publications


BBC News; County Times; Daily Telegraph; L'Equipe; NRC Handelsblad; Daily Mail; Glamorgan Gazette; Hereford Times; Practical Photography; RTE; South London Press; South Wales Argus; The Sun; Tameside Reporter; 11 Freunde 
Awarded


Best Live Action Photo in 2018 at the 5-year anniversary of photography at the Porthcawl Elvis Festival.
Shortlisted for the Wales Media Awards Photographer of the Year (this is currently being rescheduled due to the coronavirus pandemic).
Commissions

 
Artes Mundi; Badminton Wales; Cardiff City FC; Football Association of Wales; Gwent Police; Hitachi Power Tools UK; International Wales; Manchester Museum; Tameside Council; WalesOnline